Regardless of your lifestyle, spills and stains are inevitable especially if you have kids and pets running around. So, what is a homeowner to do when you simply want to furnish your home without worrying about a stain ruining your precious investments? We've got an inside tip for you: performance fabrics. 
Many homeowners have never even heard of performance fabrics until an interior designer introduces them. In today's blog, we will break down everything you need to know about performance fabrics and why you could definitely benefit from utilizing them for your next design project. 
What are Performance Fabrics?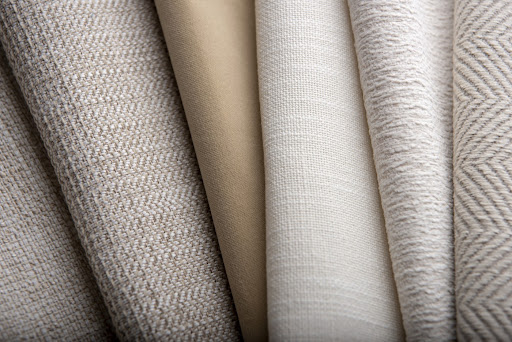 Image source: Kirkendall Design
Performance fabrics are easy-to-clean, durable, stain resistant materials that are made to withstand wear and tear. These fabrics are ideal for families with kids and pets, since they take away the need to constantly be cleaning your upholstered furniture or covering it to keep it safe from stains. Many families seem to think that they have to accept life with a stained couch and plan to wait to purchase nicer furniture until the kids are all grown up. With upholstered furniture made from performance fabrics, you can have it all – nice furniture that has what it takes to withstand your messy family.  
Performance fabrics work by having a solution that surrounds each fiber, this allows them to be resistant to stains. When spills do happen, these fabrics are super easy to clean. 
Why Choose Performance Fabric?
Although performance fabrics truly are ideal for indoor furniture, they are also perfect for outdoor furniture as well. These durable fabrics can help prevent dirt stains, mildew, and they even prevent damage from extended time in the sun.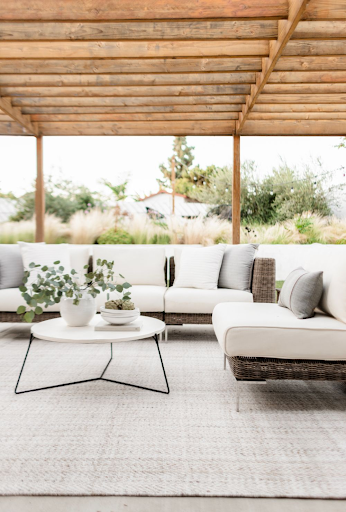 Image source: Outer
Furniture made with performance fabric will truly stand the test of time. The colors won't fade and the fibers will stay strong even after many years of use. Many people make the mistake of thinking that performance fabrics are simply regular fabrics with a spray-on treatment, however this is false.  
These fabrics are engineered with stronger fibers that are designed to withstand UV light and chemical exposure. Because of the fabric's strong resistance to chemicals, if you do have to clean up a stain with a strong cleaning product, you won't have to worry about damaging the fabric or taking the color off. 
When you treat regular fabric to make it stain resistant, you'll often have to re-treat it later on to give it continued stain resistance. Performance fabrics are permanently stain-resistant because they contain no PFC chemicals, so you'll never have to re-treat them as you would with other fabrics. 
It can be tough to take the plunge and invest in expensive furniture. You may ask yourself, how long are we actually going to own this item? Is it worth it? I believe it is always worth it to invest in high-quality, custom furniture because it is more sustainable, you're likely to love it more, and it can even be something you pass down to your children. 
When you factor in performance fabrics, you're increasing the lifespan of your furniture, making it entirely worth the investment. On average, new furniture lasts in a home for anywhere from five to nine years. Furniture made with performance fabrics is likely to last even longer because it will stay clean and sharp-looking for years and years. 
Where to Get Performance Fabrics?
Most furniture manufacturers offer performance fabrics these days and they have never been a better option. When they first came out, performance fabrics used to have an unpleasant texture that almost felt like plastic. Modern furniture design and development has led us to an era where performance fabrics are almost indistinguishable from regular fabrics – what a time! 
Whether you've experienced the feeling of scrubbing away at your linen couch, trying and trying to get the stains out, or you've thrown up your hands and said that you're never getting a nice couch until your kids are out of the house – performance fabrics are the clear solution. 
You don't have to settle for cheap furniture that you're okay with getting dirty and you definitely won't have to settle for stained furniture that you try to hide from guests when they come over. 
Performance fabrics make it possible to have clean, sharp-looking furniture that is high-quality, even if you have a messy family. It is also the perfect solution to keeping outdoor furniture vibrant and clean. Having clean and well-kept furniture is just another of the many ways that you can feel proud of where you live. Don't you want to feel excited to show your home off?  
If you're going to get custom, upholstered furniture for your home, there is no real reason to stop at regular fabric. Get the absolute most out of your furniture (and your home) by utilizing performance fabric.