The Coloradan is Denver's newest urban condominium building located in the heart of Union Station. If you were lucky enough to snag one of the 334 privately owned residences you will now be one of the very few living in this beautifully up and coming neighborhoods.
I was given three floor plans in the building to work on and, as a courtesy to all residents, I have put together design concepts that complement your new urban home. These concepts focus on maximizing your space while still giving you the urban luxury feel you desire.
So please follow along in my three-part series, as I will be sharing each design concept, my thoughts, and vision for your new home. Designing and furnishing a condo is not always the easiest, and I want to help make the move in process a breeze. Just give me a call when you have your move in date set and everything will be waiting for you!
Keep in mind: all of my designs are easily transferrable and if you don't have one of the three units highlighted in this series (or if you don't even live in this building), I can customize each design and furniture selection to fit your home.
Unit 522: Option #1
Unit 522 is a one bed one bath condo located in The Coloradan. The living space is rather large, with lots of room for flexibility. The bedroom is on the small side, so I put together two design options with completely different furniture and fabrics, but with a very similar color scheme. Here is what I chose for design option #1….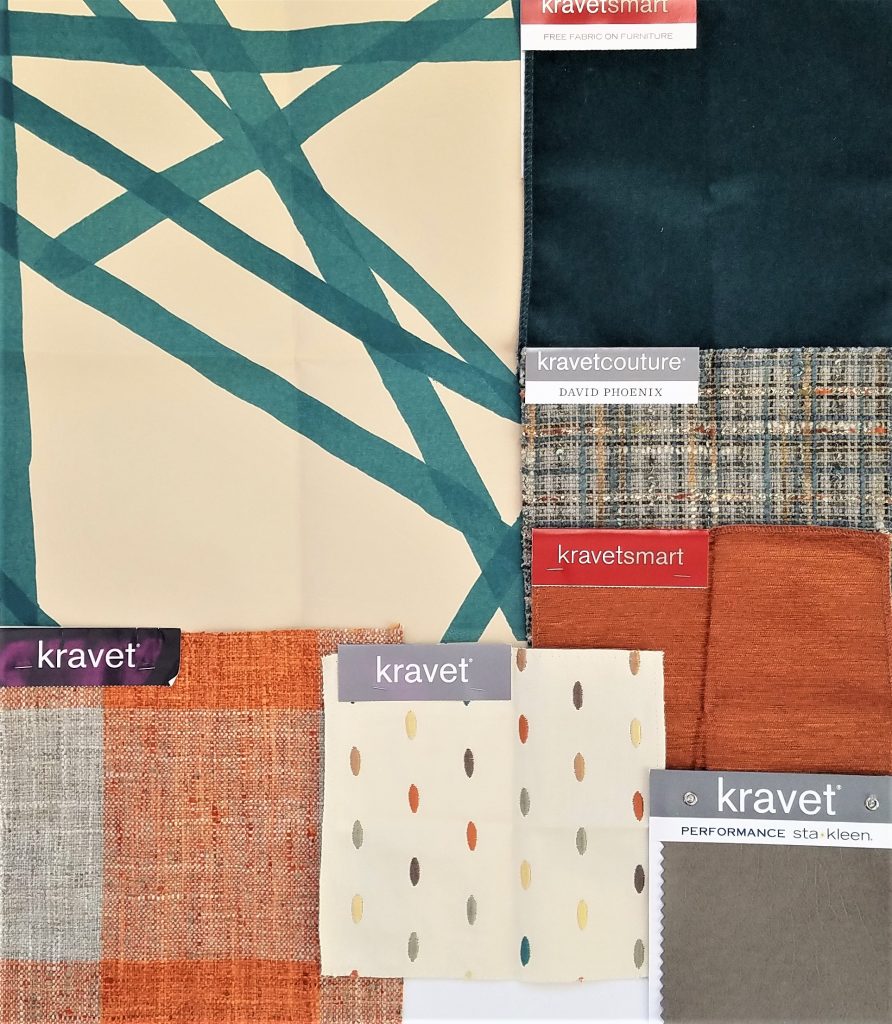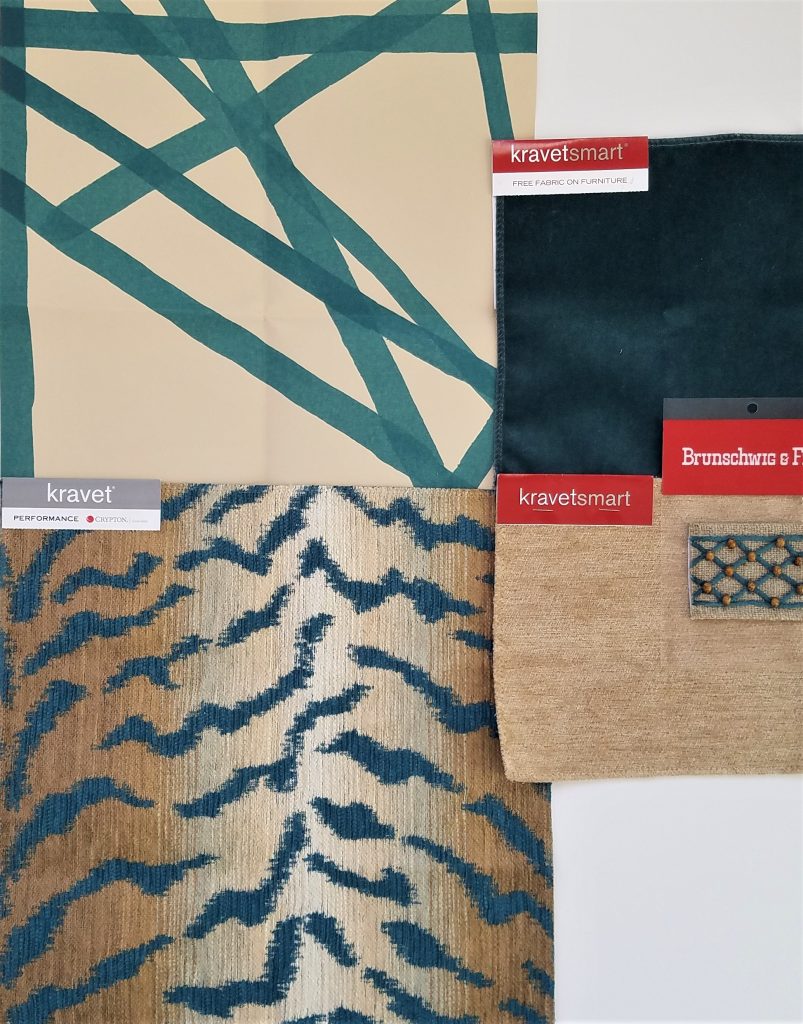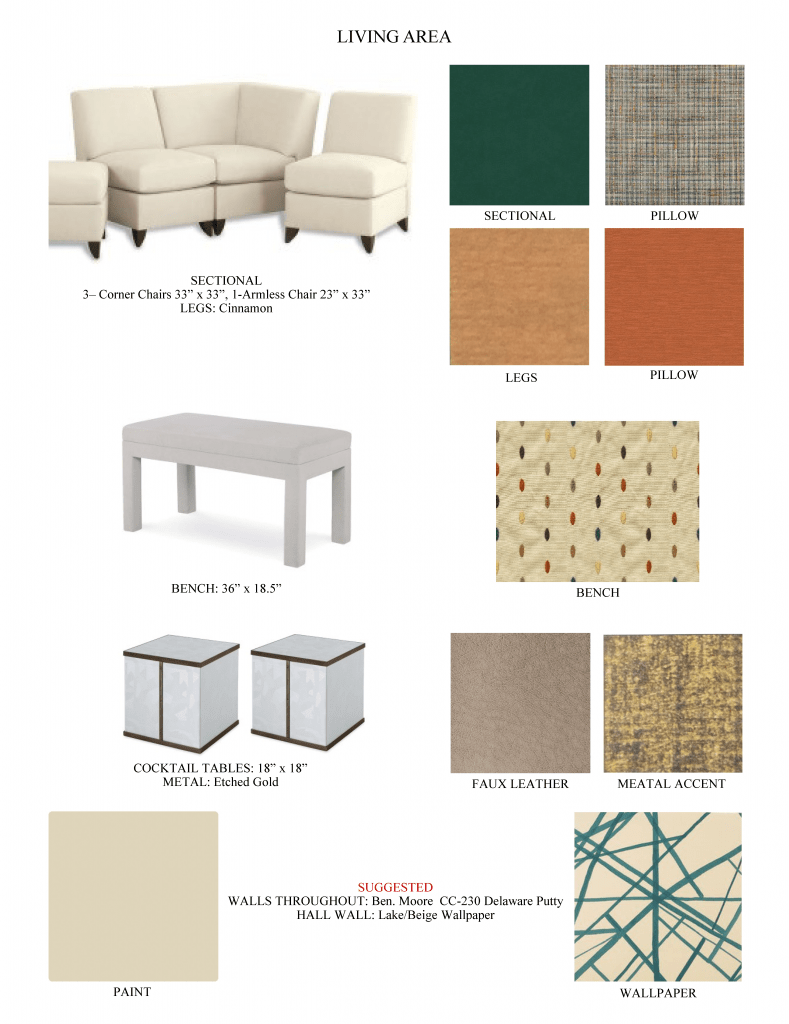 • The sectional here can easily be shifted around when hosting guests and provides ample seating.
• Two cocktail tables give you options for placement and help keep the space feeling uncluttered.
• The orange and teal accents compliment the primarily neutral pallette.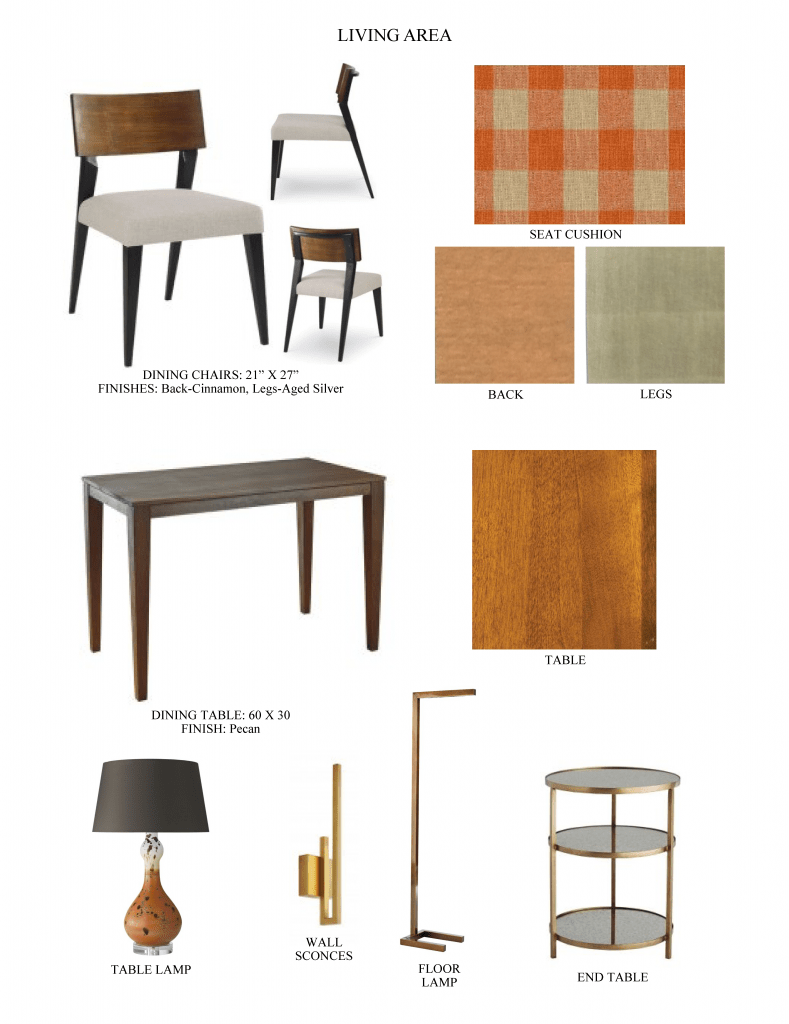 • Great looking from all angles. Isn't that what you want from your furnishings?
• The 30″x60″ dining table easily seats 4 and doubles as a desk for those times when you need to work from home or just sit down to pay the bills.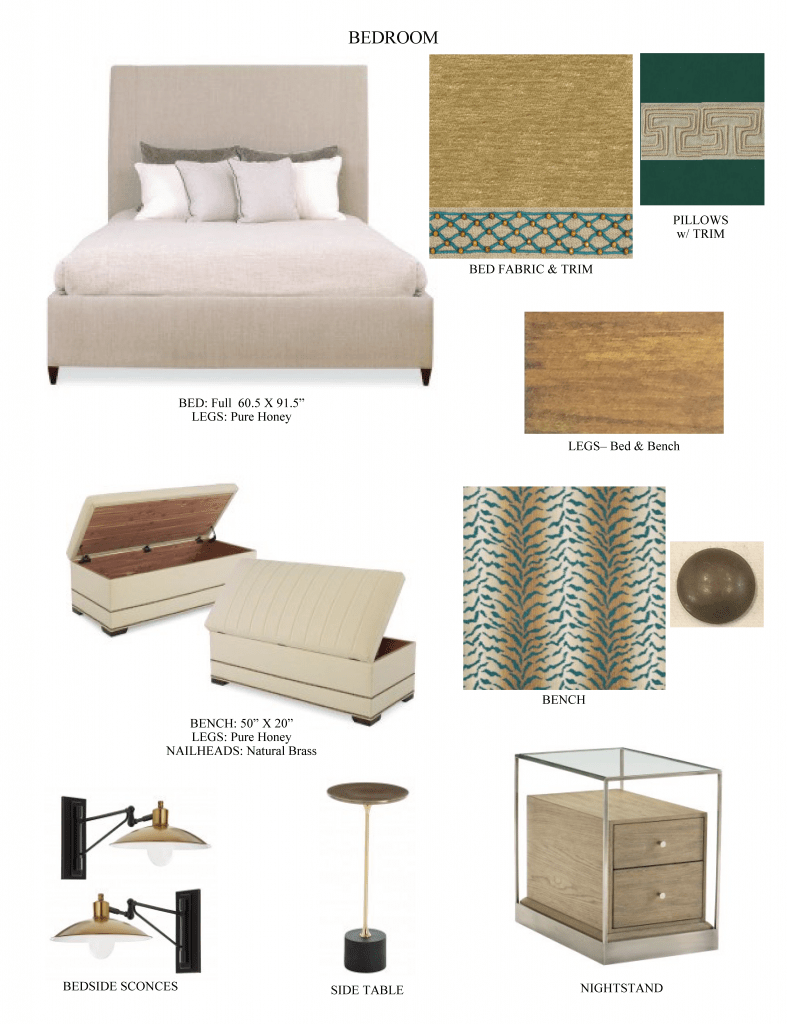 • This bedroom is tiny and the closet is small. The pieces I chose for this space keep the feel of a normal sized room, but aren't overwhelming.
• A nightstand with good sized drawers and a storage bench at the foot of the bed adds the extra space you need for your clothing.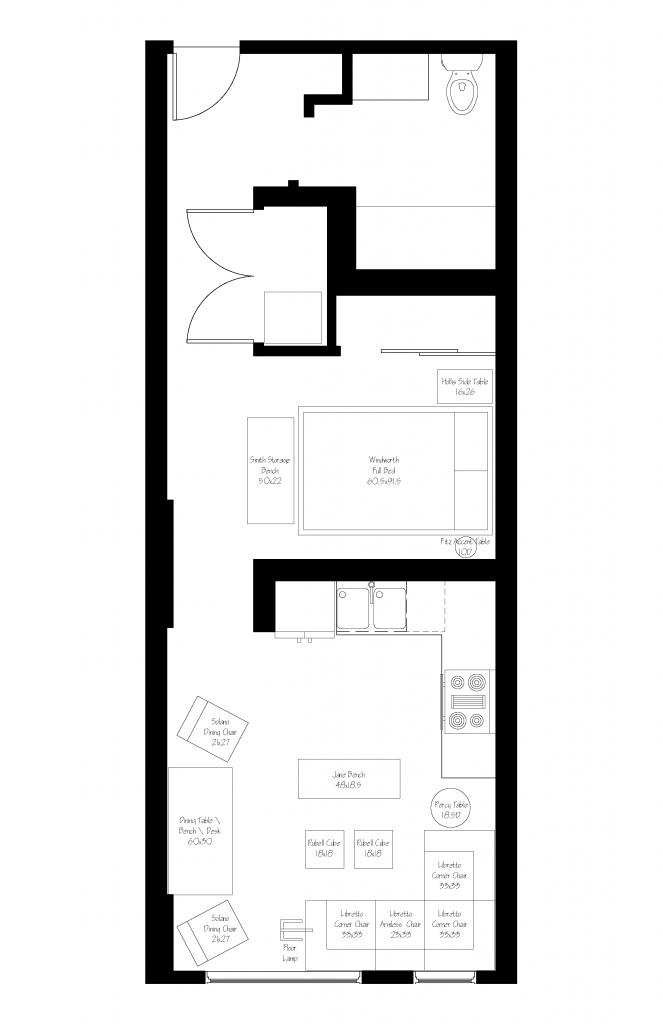 ---
---
Unit 522: Option #2
Unit 522 at The Coloradan is about to be yours! The first floor plan doesn't really cut it for you; you need more flexibility for everyday living. You also live alone, and that full bed took up way too much space in the bedroom.
The furniture selections I made for this plan solve both those issues. Here is the second of 5 fabric / color / furniture scheme for The Coloradan Unit 522 layout.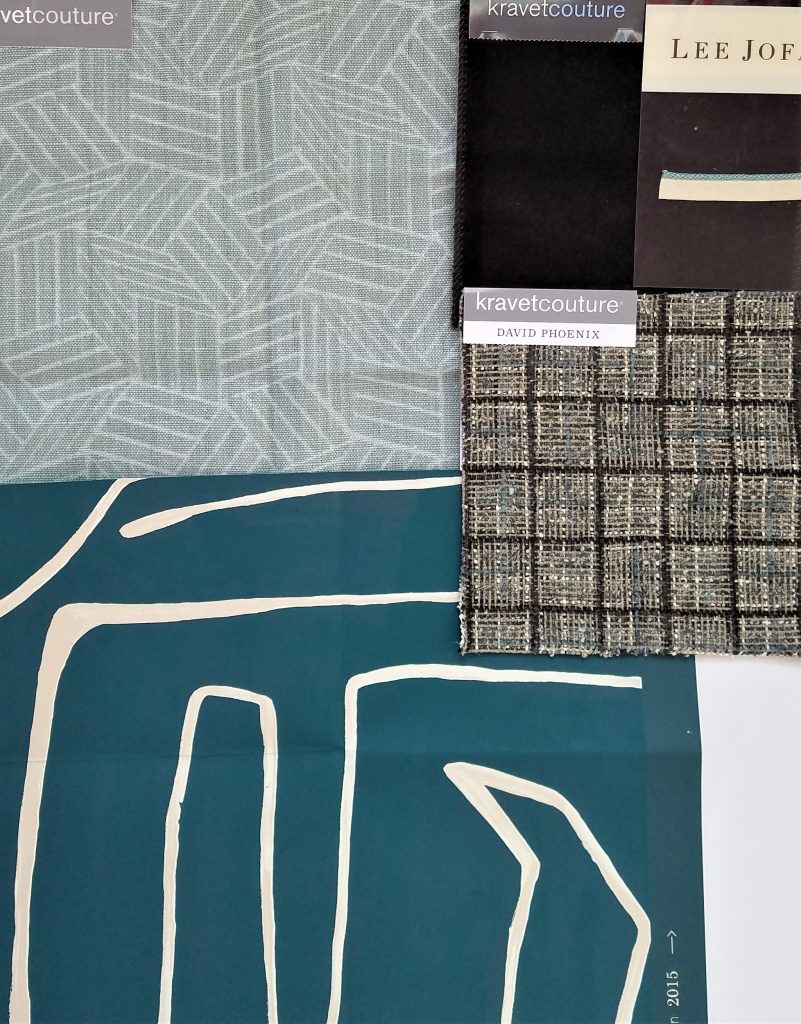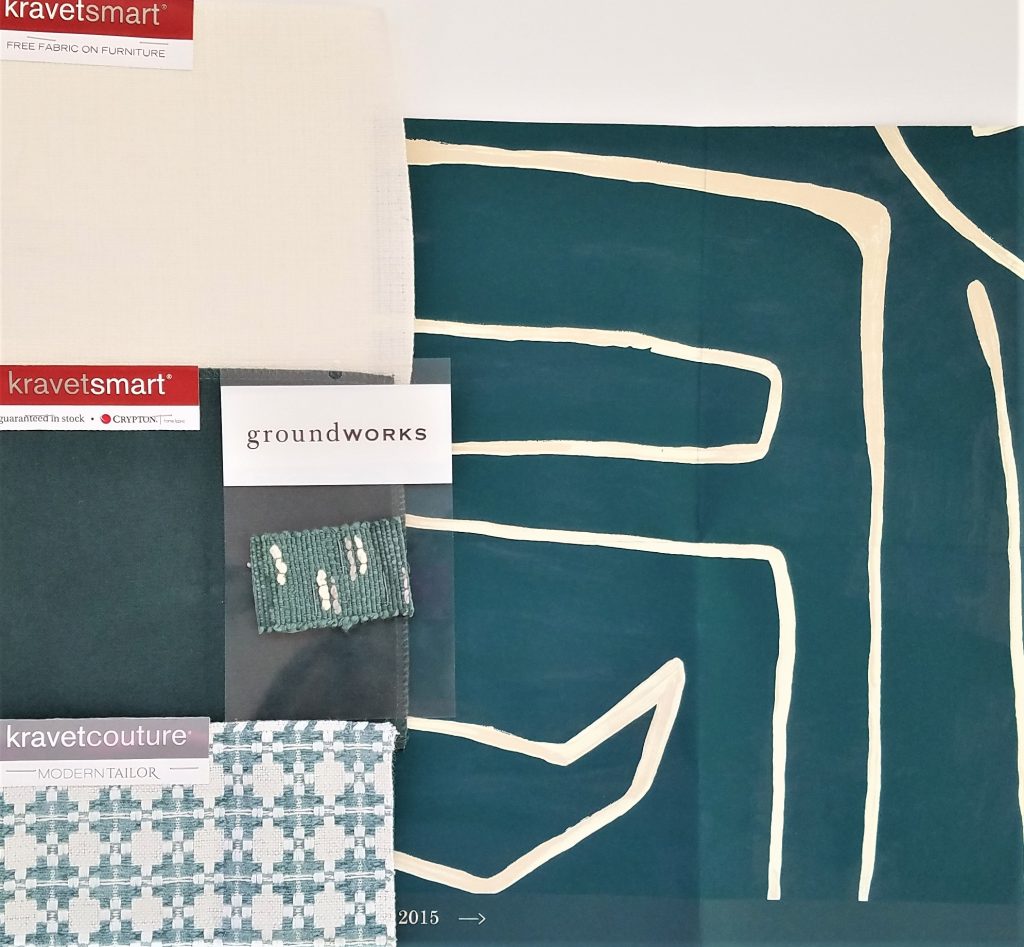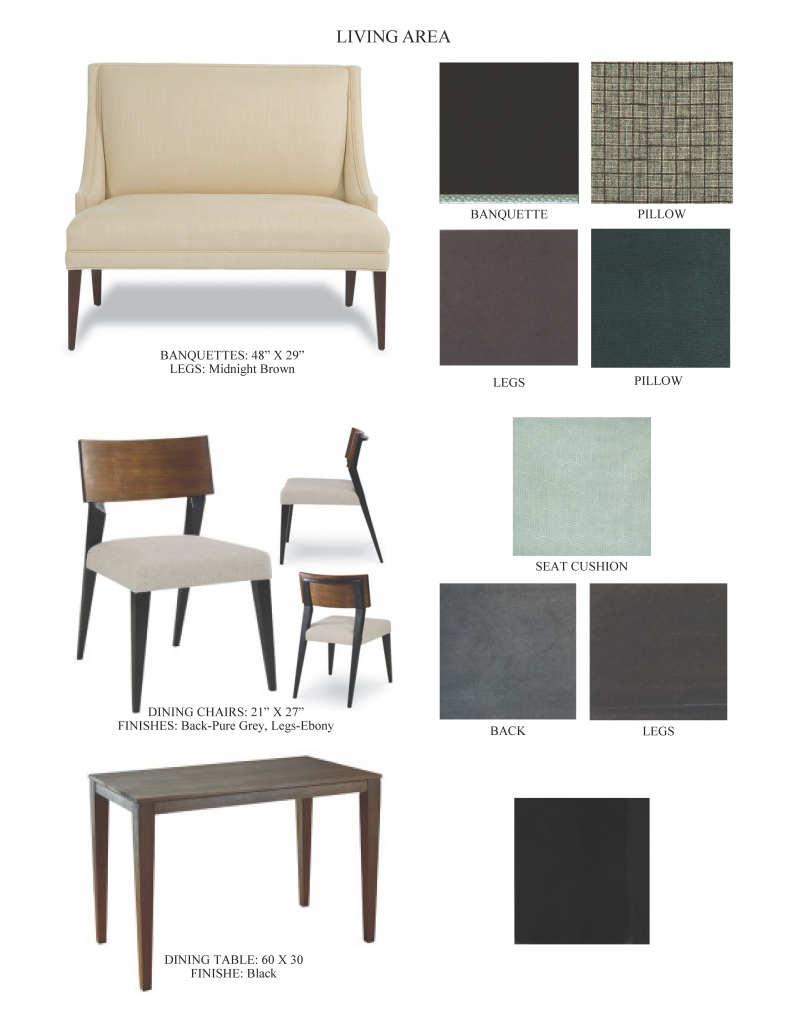 • Two banquettes, two dining chairs and some tables give you maximum flexibility
• The 30″x60″ dining table fills the same function as before- easily seating 4, doubling as a desk, or in the kitchen providing extra work space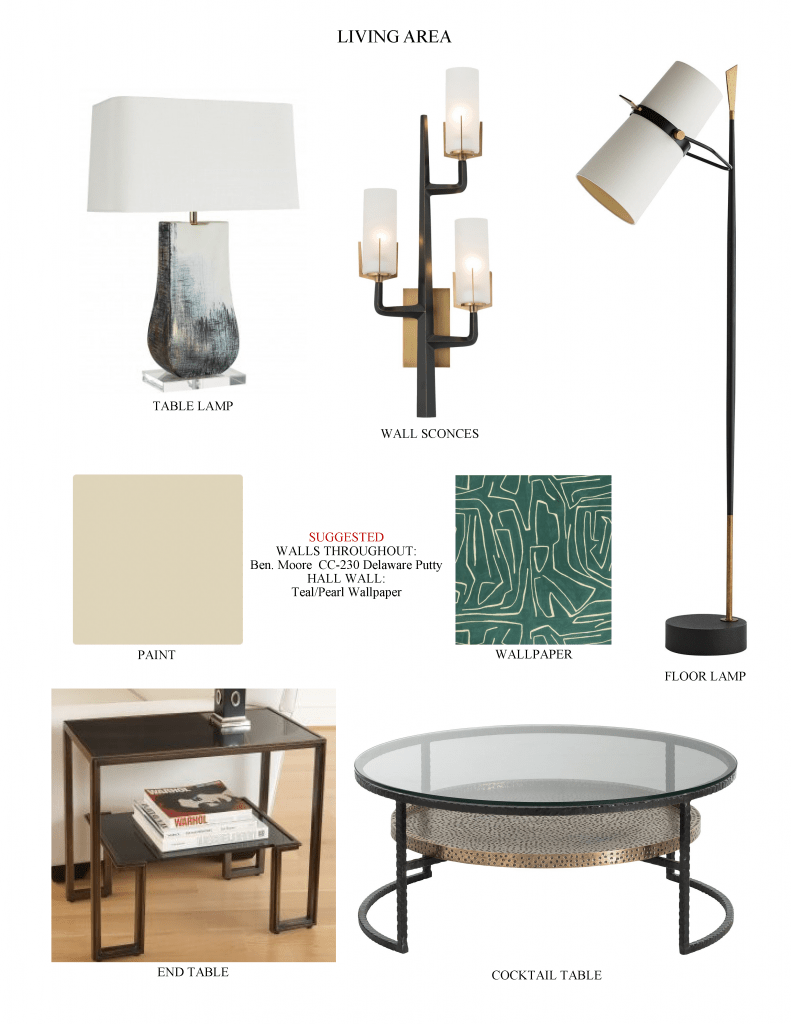 • Plenty of lighting in this space keeps the living areas feeling large and welcoming.
• A glass topped cocktail table maintains the open vibes of the space.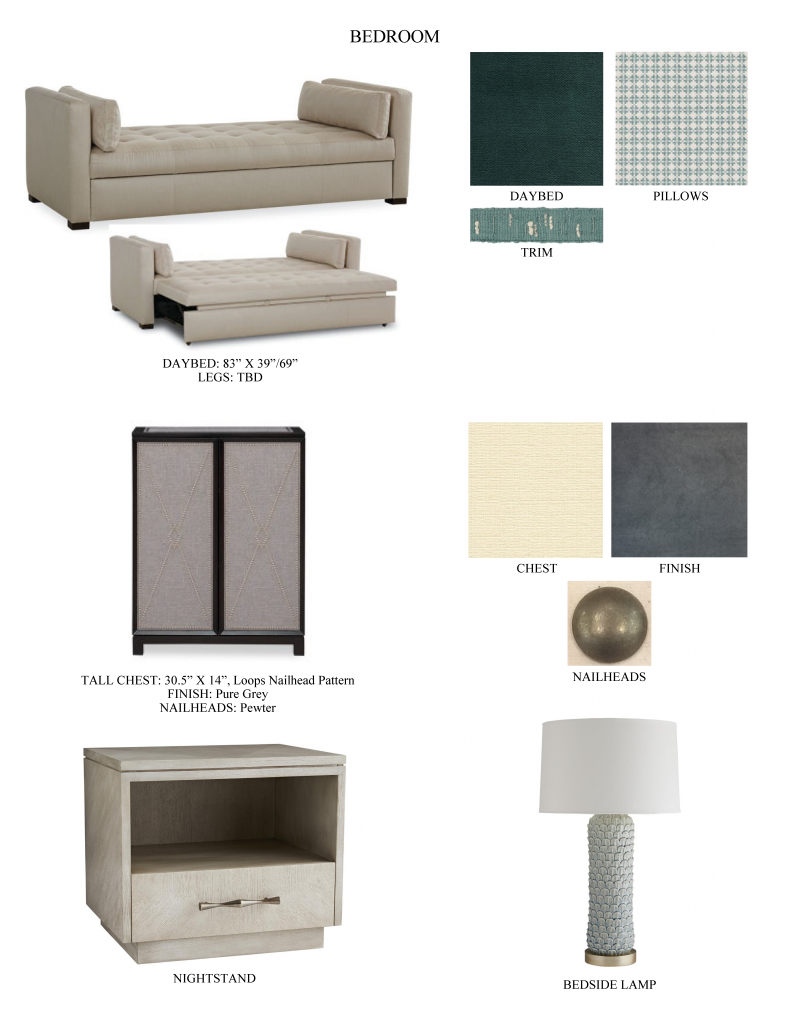 • A daybed in the bedroom that is the same size as a full mattress pulls out to a king size when you need it.
• Now there is room for a tall chest and nightstand for better clothes storage.
• Mount a TV on the wall in the bedroom and you have two living areas in your small space!