As homes now serve as living areas, workspaces, and gyms, it is easy to feel cluttered and claustrophobic. When space is limited, it poses the challenge of fitting all you need inside a small home while making it aesthetically appealing. While this is a daunting task, we have outlined a few simple techniques to help you master maximizing your space.
1. Don't Be Afraid of Color

It is a common misconception that painting a small space white is always the solution to "enlarge" a space and make it more open. This is useful advice if there is a lot of natural light. However, if the space is naturally dark or has a lot of shadows during the day, white walls will look dingy — just like your white clothes after many washes.
Instead, try painting the entire room (walls and ceiling) a color. Cool colors recede, making the space appear bigger. Warm colors advance, which shrinks the room. A color can blur the lines of a room or even make them disappear, enlarging the space.
2. Choose Furniture That Visually Expands a Space

Transparent furniture made from lucite or acrylic is see-through, making the room more continuous, light, and airy instead of causing your eyes to stop at a piece of furniture. Lucite and acrylic pieces can give the illusion that the contents on your coffee table are floating, elevating the space as opposed to weighing it down. They allow the existing colors in a room to speak louder. Light reflects this type of material, which brightens the space.
3. The Pros of Pocket Doors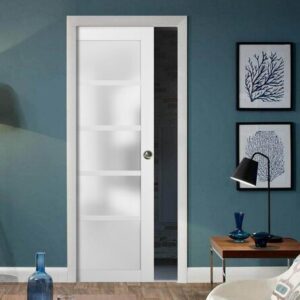 Pocket doors take up much less space than swinging doors or cabinets. The ability to tuck away the door to open the space or leave it out to create privacy makes a small home more functional. Pocket doors or cabinets can also be used to make a space multi-purposeful. For example, when your living room doubles as your dining room, you can use pocket cabinets to hide your TV during formal occasions.
4. Make Every Piece Count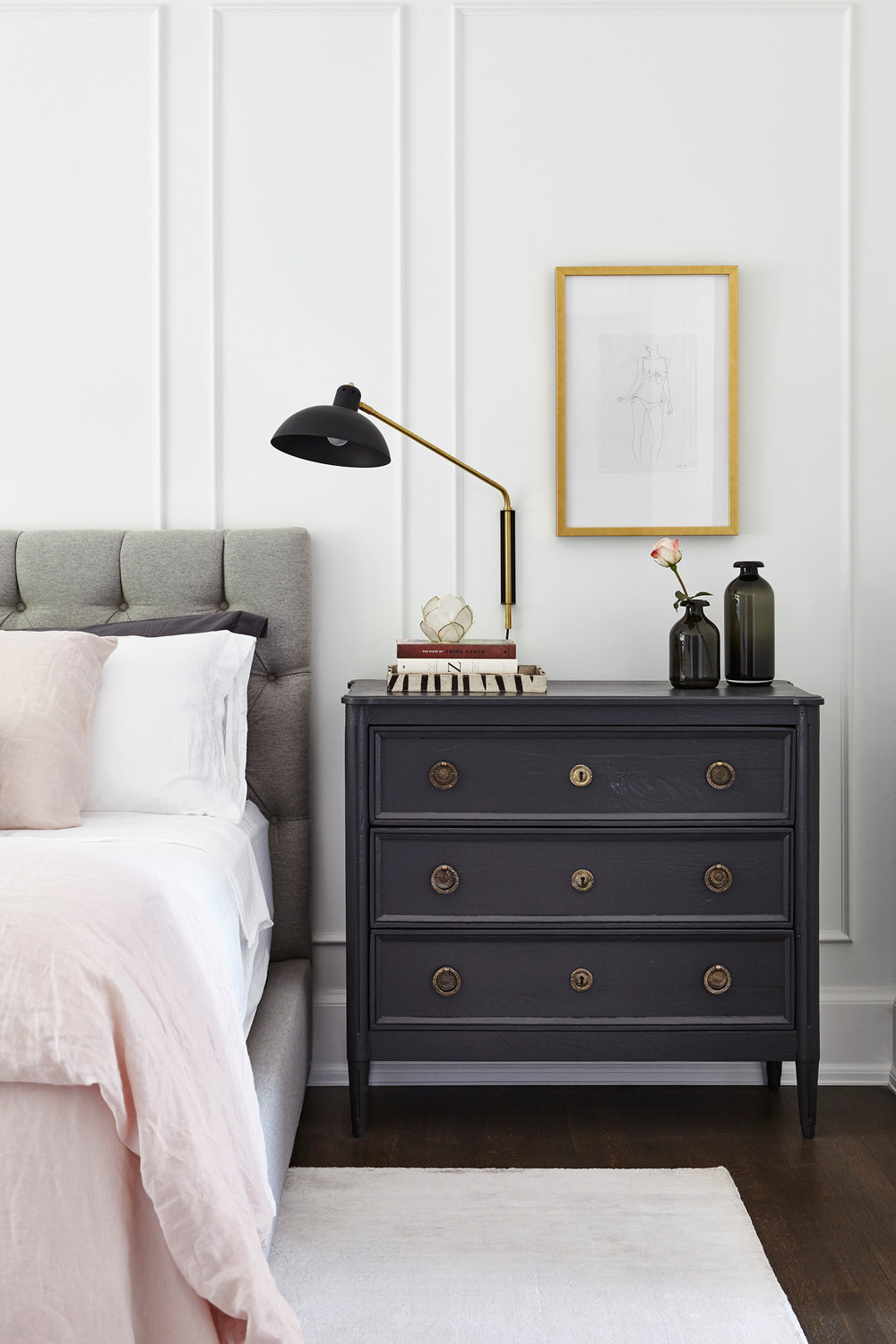 Invest in multipurpose furniture. For example, buy an ottoman that opens for storage. A pull-out couch can serve as a guest bed. Cubes double as coffee tables and extra seating. Small dressers as nightstands. There are even state-of-the-art televisions that look like a framed piece of art when not in use. This simple technique cuts the amount of furniture you need in half, allowing more open areas or the option of bigger pieces.
5. Small Furniture Shrinks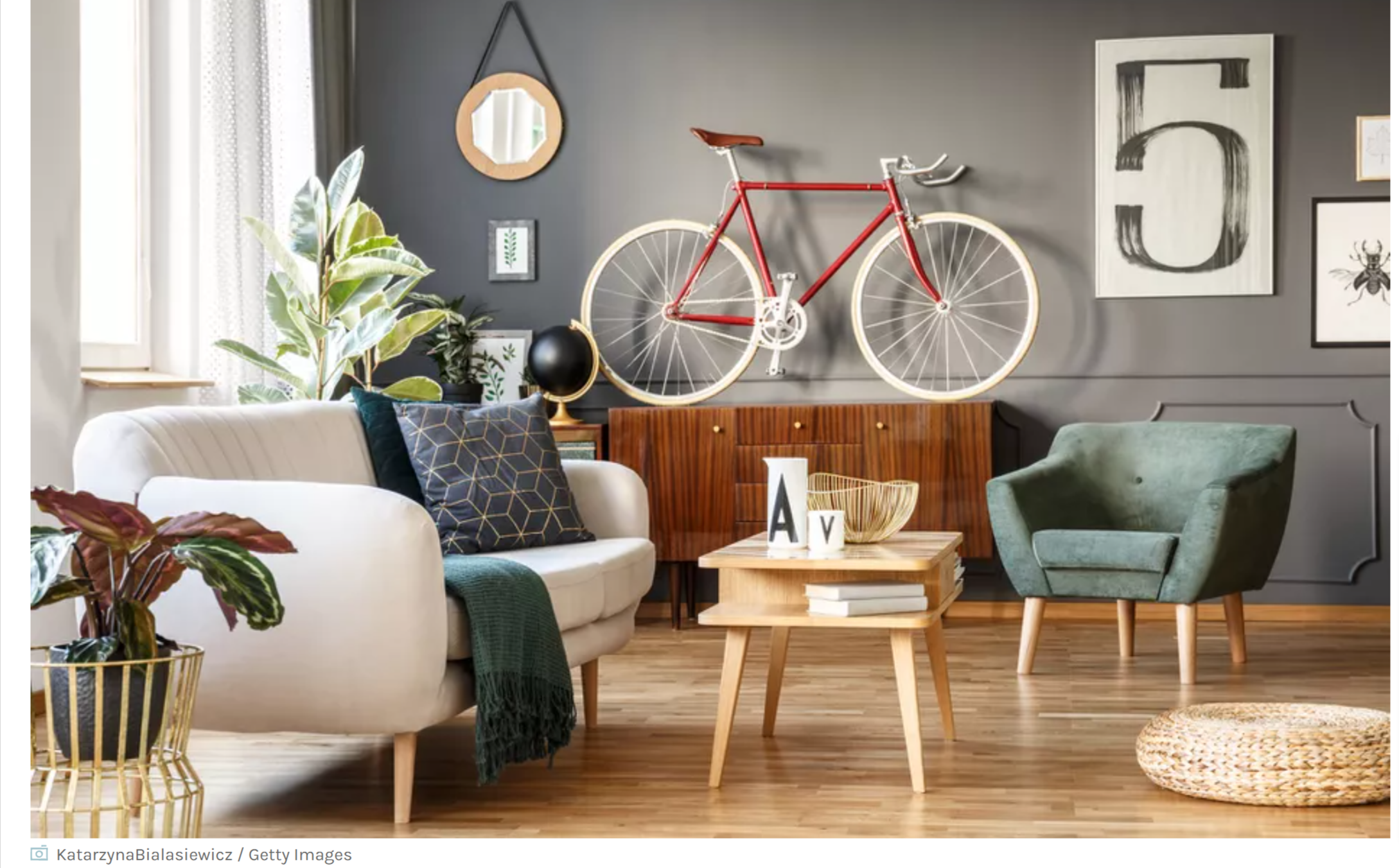 Contrary to popular belief, small furniture makes a room look smaller. With small pieces, you end up needing more of it due to the lack of storage it holds or functions it offers. Then, the room is cluttered with small feeble furniture.
Larger flexible-use furniture makes better use of the space. It also hides unsightly cable boxes and wires.
6. Section Off the Space
Work in zones. Think about the specific areas you will need in your home: a bedroom, dining area, workspace, living room, etc. Find ways to separate these areas.
One way to section off a space is to use monochromatic palettes. If the dining room follows a different color scheme than the entryway, it separates the areas in your brain.
Another idea is using curtains. The use of curtains is both functional and design-savvy. Hanging a dividing curtain at the height of the room plays with elongating walls and breaking off your bedroom, office, or area you want to keep private. Having this option makes entertaining easier.
7. The Value of Verticals

Vertical wall space offers room for storage. Built-in bookshelves, floor-to-ceiling cabinets, and floating shelves allow space for storing items you don't need on a day-to-day basis. Ceilings also serve as a way to hang kitchenware or plants. Mount a wall desk and shelves above it for storage instead of taking up floor space.
Using upper wall space gives the illusion of tall ceilings. Hanging artwork above eye level or floor to ceiling takes the eye to the uppermost areas of your living space, instead of cutting it off at eye level.
8. Endless Editing
As you are constantly getting new items, whether it be something as little as a coffee-table book or bulky as a treadmill, you need to edit. When one thing comes, another thing goes. Finish the bottle of wine before buying a new one. If you get a new pan, donate the old. In order to avoid clutter in a small space, not everything needs to be accessible or displayed. Think minimalistically.
By utilizing these eight simple techniques, you can turn your small, cluttered home into a functional and dynamic space. For expert help, book a free consultation with Denver Interior Designer Michelle Ku at https://kuinteriordesign.com/design-consultation/