About this project
This couple and their young son were just about to start their kitchen remodel when they met me and thought "maybe we should have a designer take a look at this first." They had their general contractor and a custom cabinet maker lined up and ready to start; what they didn't have was a plan or finish selections.
As in all older homes, the kitchen was closed off from the main living spaces and a previous remodel had made a dark, cramped, one-person kitchen for a two-cook household. Bad planning in the old kitchen caused you to look straight into the bathroom from the dining room and you couldn't open the dishwasher and stand in front of the range at the same time. Relocating appliances solved these issues while also visually expanding the space. The family's embrace of color gave them a completely unique "Urban Country" kitchen.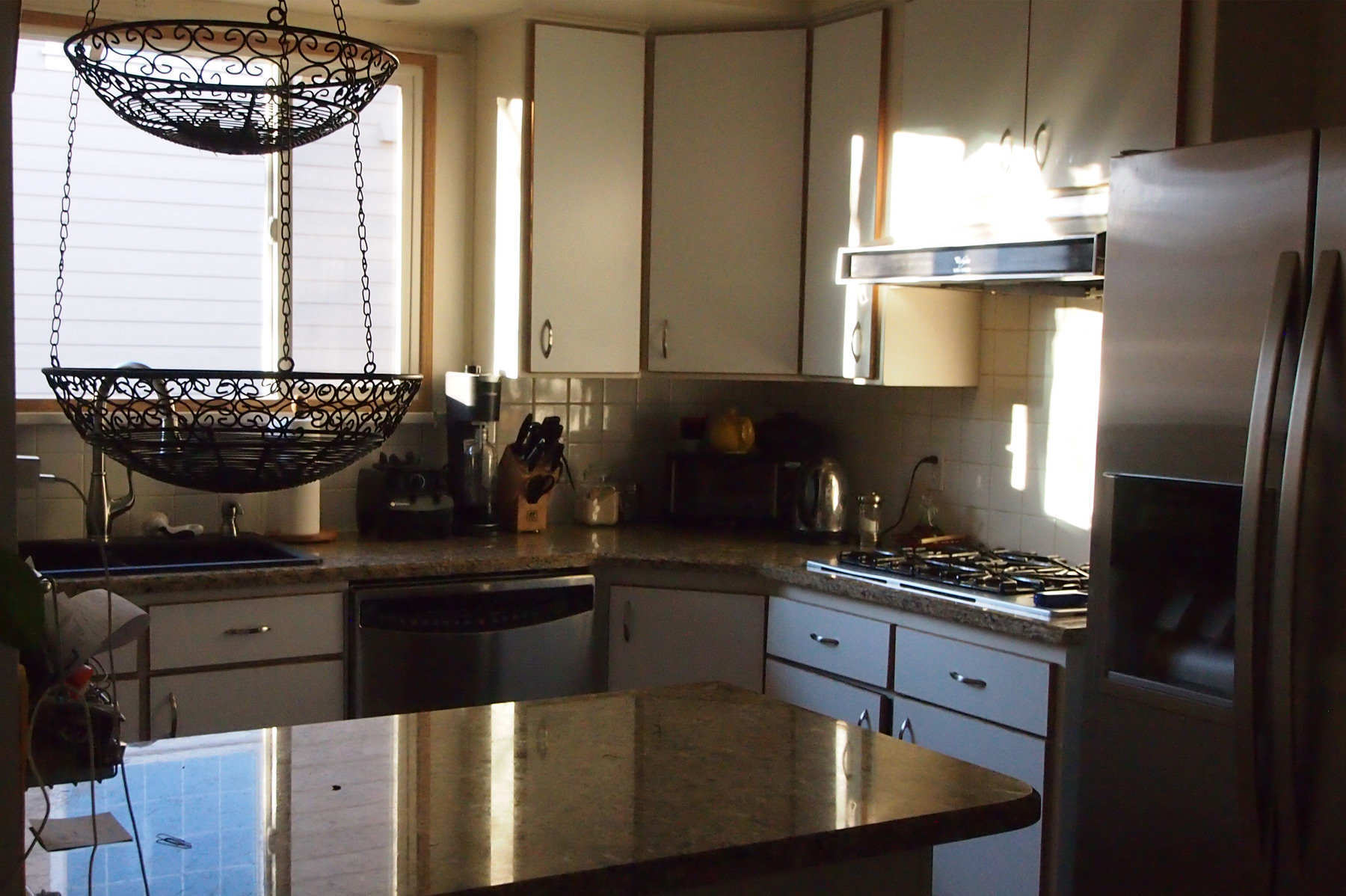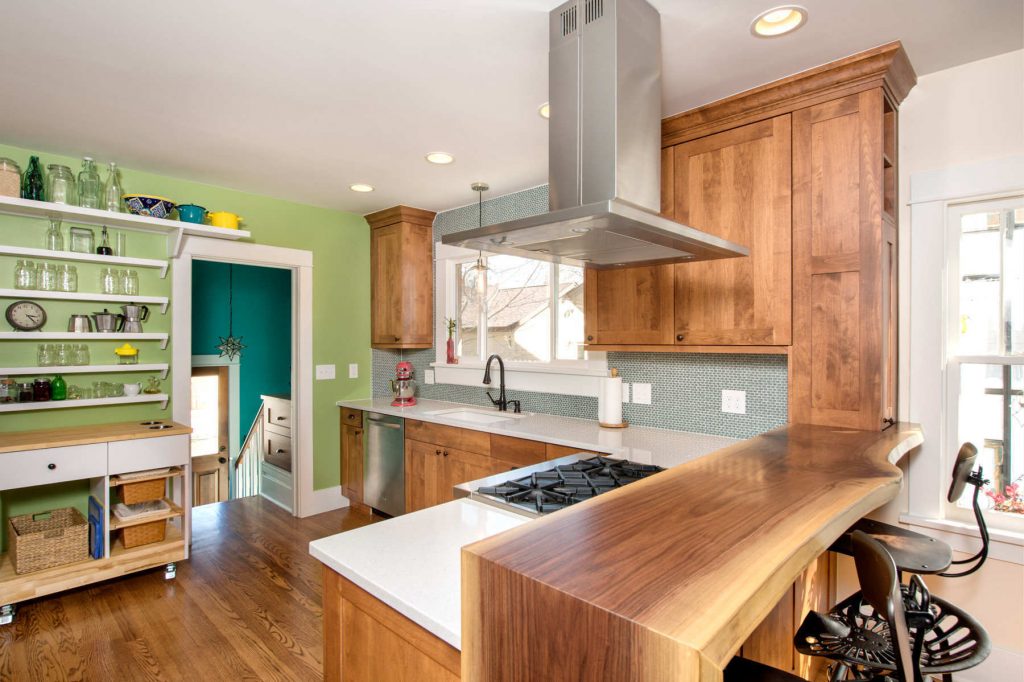 Michelle created the most amazing kitchen design for us! I could not be happier with the results. We invested about $90K in our project and her fee was nominal but gave the entire project life and vitality. I had never used a designer before so was not sure what to expect but am so happy that we did. Our contractor and cabinet maker said, at the end of the project, that Michelle was really the one who gave it the unique feel and that it would not have looked so unique to us without her contribution. It was by far, the best investment that we made in our project.