The High Point Furniture Market is a big deal in the world of interior design. As the largest furniture trade show in the world, this event is a great way for designers to get inspired and snag a sneak peek at the trends that are set to arrive in the coming seasons. 
I've selected some of my favorite pieces from the fall market – below you'll find my suggestions for how you can incorporate them into your home! 
Kravet Curved Furniture
Curved furniture has been trending recently. Incorporating a piece, like this cylindrical ottoman or rounded swivel chair, is an effortless way to soften a room and give off a relaxed energy. These pieces can also work well as accents, especially if you look for those that feature festive or colorful prints.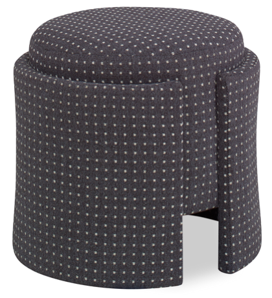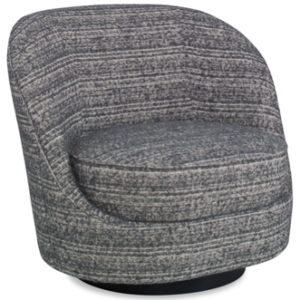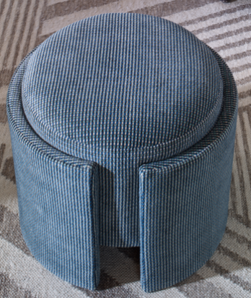 Kravet Fabrics
Fabrics can serve as a fabulous starting point for your next home design project. I personally love to look towards fabrics as a source of inspiration when kicking off new work. Using pattern and color to set the mood, I often work the rest of my designs around these features.

Bonnieux – Blue/Leaf: This blue and green pattern has a joyful, bohemian style. It is the perfect option for brightening up a room.
Arioso – Marine/Citron: This soft and traditional fabric is great for a home with a subtle and classic design. 
Overtone Print – Coin: With a modern spin on 70's style, this brown and beige fabric is eclectic but still easy to work with. It will mesh well with a variety of other colors and prints.
Arteriors Chandeliers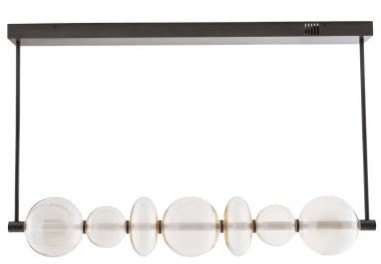 Raphael Chandelier – This artistic and unique chandelier strikes a balance between organic and contemporary design. Though it could lend itself to any space, I would recommend adding it to a smaller room since its openness can help to create the illusion of more area.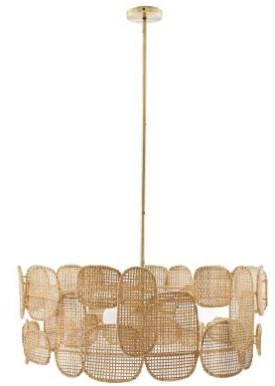 Ronaldo Chandelier – Natural fibers, such as rattan and wicker, have been trendy for a while now and they don't seem to be going anywhere. This chandelier utilizes crude materials, making it a great fit for homes with a bohemian or nature-inspired design. 
Arteriors Tables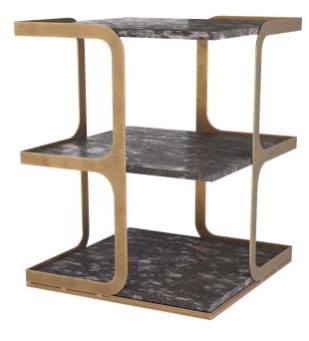 Sergio Side Table – This black and brass side table will undoubtedly act as a classy addition to any living space. It functions as both a side table and a small shelf, given its compact, multi-level design. Store books, magazines, or even artwork on the lower shelves and keep the top cleared for drinks or a vase of flowers. I love beautiful furniture that also offers functionality!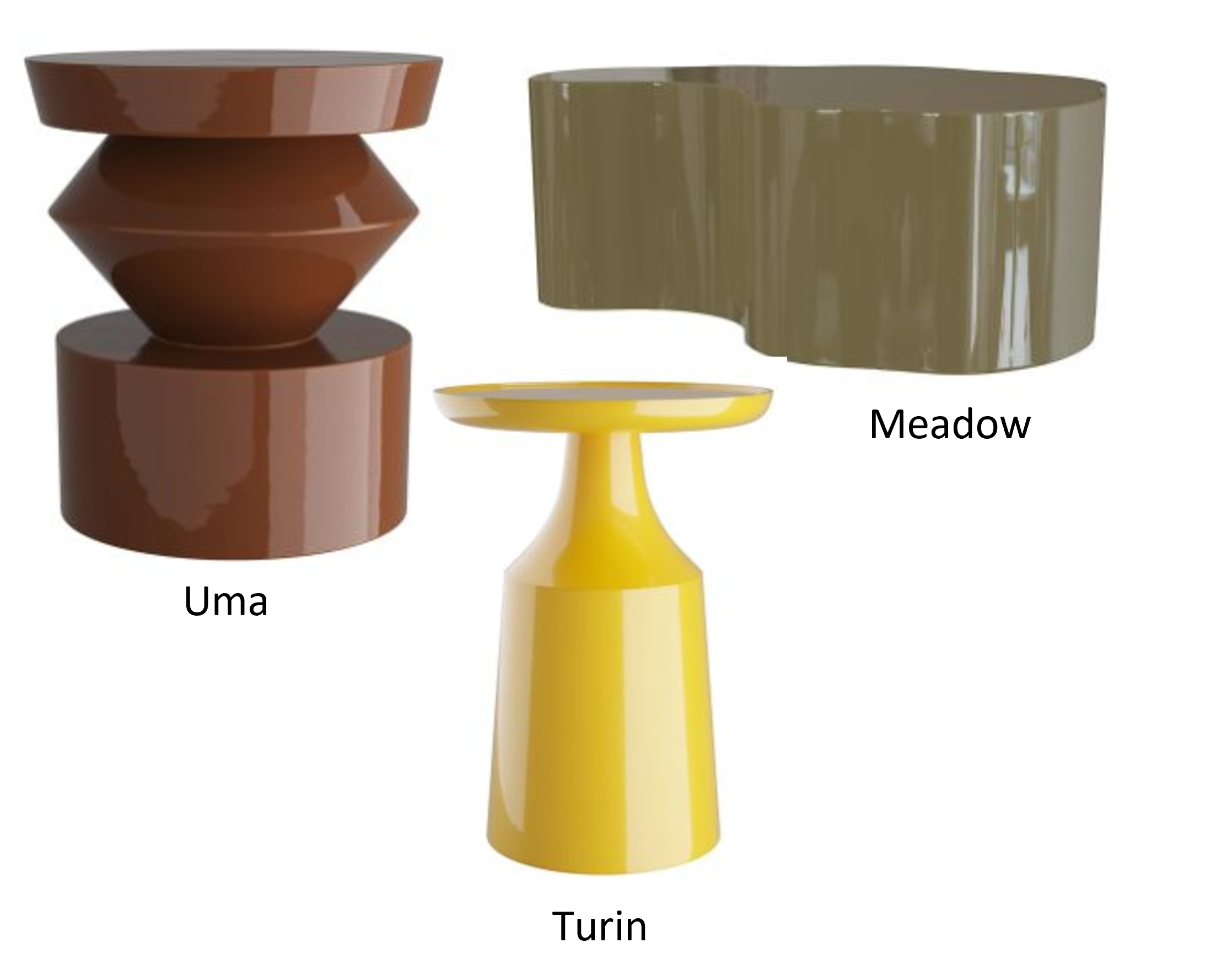 Colorful High-Gloss Tables- These modern tables are sure to catch the attention of anyone who walks into the room. They take advantage of the curved furniture trend while offering a bold pop of color and a shiny finish. 
Four Hands Chairs and Ottomans

Fawkes Ottoman- This spacious ottoman is equally functional as it is attractive. It has plenty of room to sit or prop your feet on and it even has a wooden center where you can rest your drink. Its dark leather exterior and large surface area make it a bold piece, while its clean lines ensure it's not oppressive.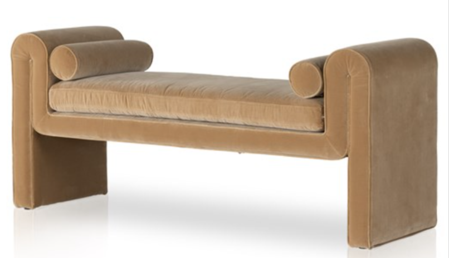 Mitchell Bench- If you're into quirky, rounded edges, then this chic bench is for you. The curves and velvety finish are soft and inviting and the tan color is neutral and easy to match with other pieces.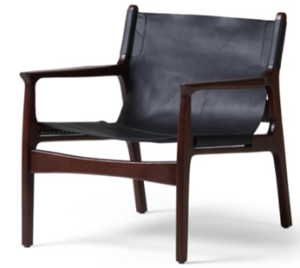 Rafi Chair- This chair is the perfect accent – the leather is both durable and comfortable. It is a simple yet functional design that could both stand alone or benefit from a decorative pillow. It is a great piece for homes that could use darker decor that's not too domineering.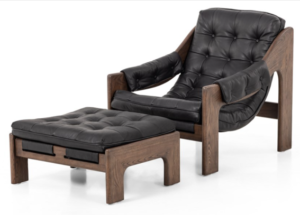 Halston Chair & Ottoman– The Halston chair and ottoman offer both comfort and design. The black, leather cushioned structure is comfortable and inviting. It's bold and durable without being bulky. 
Four Hands Art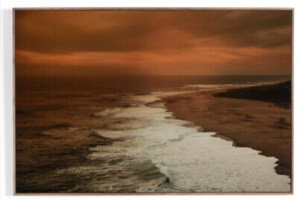 North Beach Metal Print – I love the earthy tones that this piece has to offer. The beach scene serves as beautiful, versatile wall decor that offers a sense of warmth. It is a great option for bringing serene energy into your space. 
Jaipur Living Rugs
The right rug can take a room to the next level. These three pieces from Jaipur Living each offer unique styles.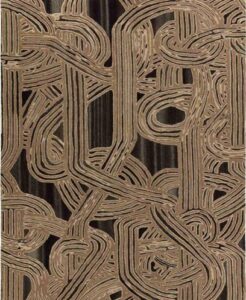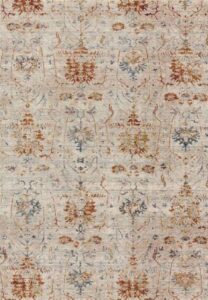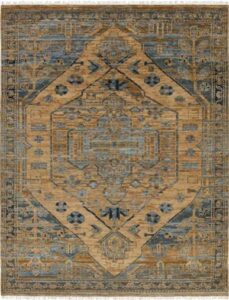 Pathways Area Rug: Strong and contemporary 
Valentia Area Rug: Soft and traditional 
Jinsen Area Ru: Warm and inviting
It's hard to not get excited and inspired when looking at so much beautiful furniture! I love to attend the High Point Furniture Market each season so that I'm aware of the latest and greatest pieces designers have to offer. In this way, it allows me to bring my clients the best furniture and decor to perfectly fit the design of their homes. Schedule a consultation with me today so we can start designing your dream space!