Full service interior design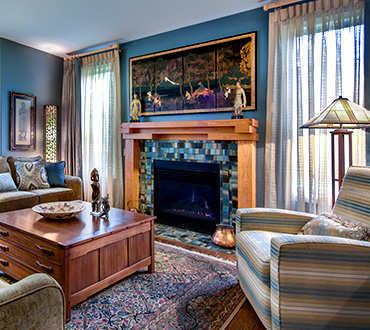 Open your door & be greeted with the level of luxury you've earned.
You've worked hard to achieve success. Isn't it time your home reflected your accomplishments? That's what luxury, full service interior design is all about. Whether you've lived in your home for years and have established yourself in your community or you've just moved to the neighborhood, your home should be your sanctuary as well as an expression of your personality.

There is no better return on investment than a home that satisfies your soul ~ today and for years to come. It's time for your home to reflect the person you are, you've earned a home you love.

I'm happy to work with you on any scale of project, from single rooms to complete home remodels. As a skilled designer, I hone in on your personal style to create a home you fall in love with. From your powder room to your great room, watch your home and your life transform.

You are unique. Your home should be too.
CALL US TODAY AT 303-343-3418 OR SEND US A MESSAGE.
CONTACT US
212 S. Olive St, Denver, CO 80230
303-343-3418