There is no need to bring a magazine or a cell phone into your powder room when its design truly captures your guest's attention.
As a small yet essential space in every home, the powder room offers the opportunity to play with stylish and darling elements. You can consider substituting the traditional sink for an abstract one or using a rare light fixture as a bold statement piece.
Below are seven tips to make your powder room a serious eye-catcher that invites guests right in.
1. The Power of Paint
Bold and loud colors that may be overbearing in a big space fit perfectly in a small powder room. Experiment by painting the walls a color that you would consider to be daring or unique. For an extra pop, you could use a different color on the ceiling — it will give the illusion of height within a small space.
2. Wow-Factor Wallpaper
Wallpaper is like an artistic canvas on the wall. Tying in different colors, patterns, and often textures gives the space personality. Although wallpaper can be expensive, the powder room is a low-square footage space — so you can incorporate it without breaking the bank! Plus, wallpaper creates more visual interest than a traditional solid color.
3. Tasteful Tile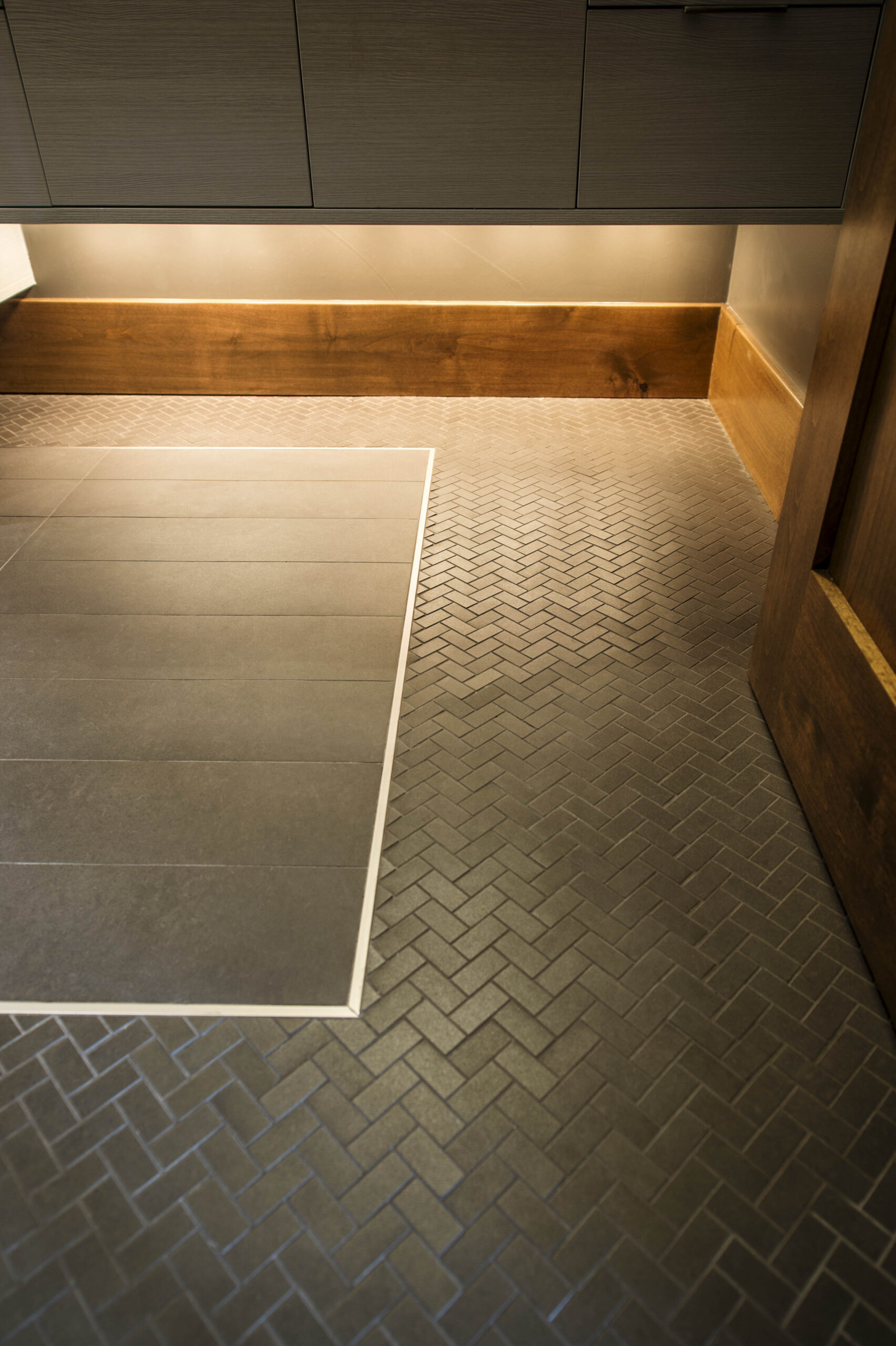 Patterns do not always belong on the walls. Tile creates a way to bring strong design elements to the floor. Whether the tiles are solid and placed in a beehive hexagon design, or if the tiles themselves are a colorful mosaic, both make a space more unique and intriguing.
4. Let Your Mirror Reflect Your Style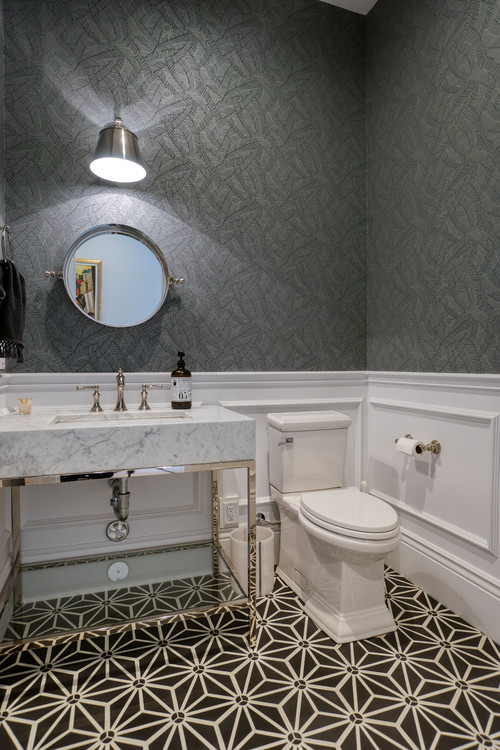 Mirrors come in various sizes, shapes, and frames. Allow your choice in variation to enhance your space! Using an oval, pear, circular, or hinged mirror adds different angles to the space. Framing your mirror in a statement piece such as a sunburst wooden frame or in glamorous gold showcases the vibe of your home, even in the powder room.
5. Avoid Eye-Sore Storage Units
Hiding clutter by placing extra toilet paper and towels in some form of storage adds order to the space. Play with different options than cabinets, shelves, or open baskets. Tubular storage units are a great way to add different angles. Rattan storage baskets provide texture while keeping the contents disclosed.
6. Love Your Lighting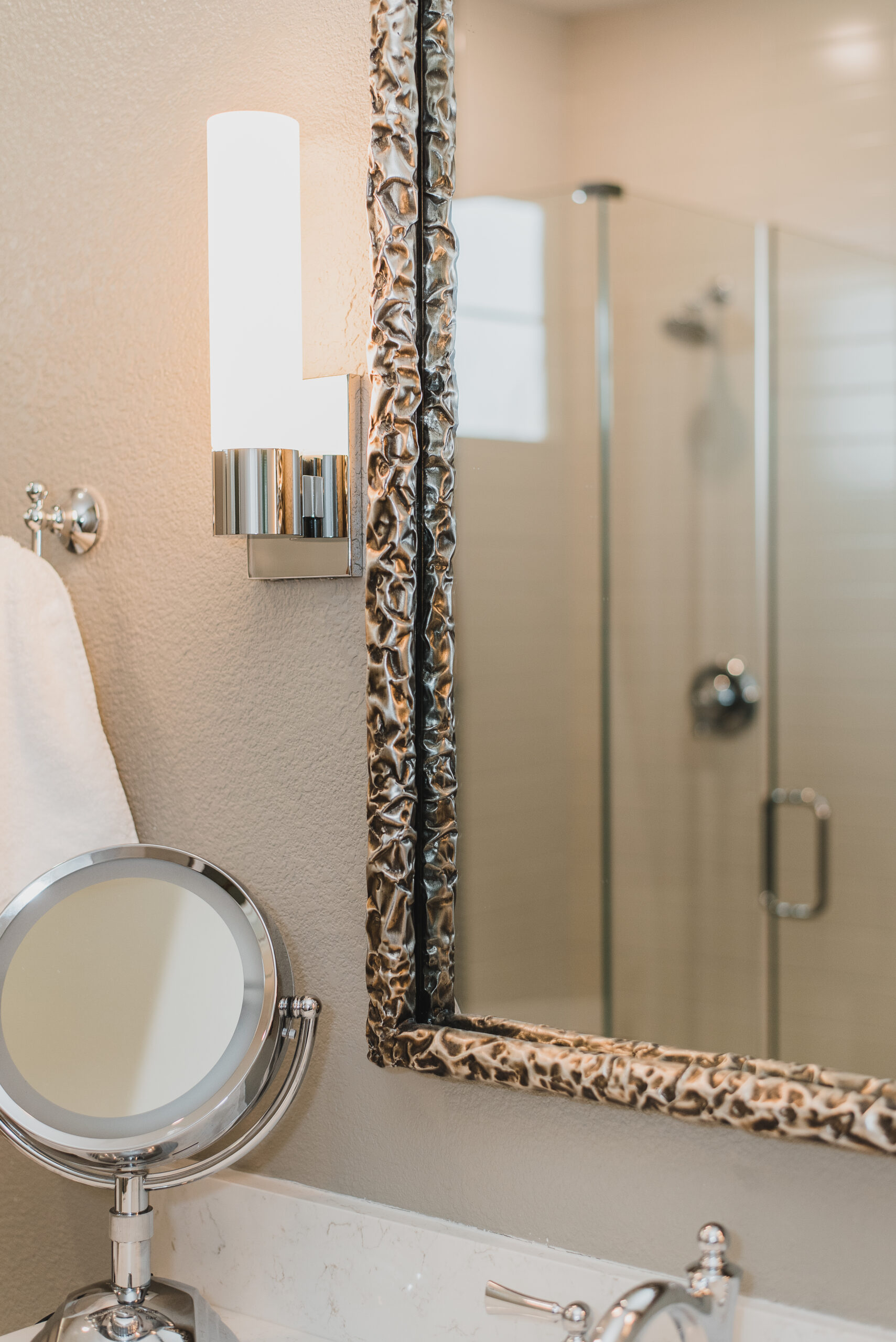 Bathroom lighting can change the way a person feels when they look in the mirror — choose wisely! Lighting up the space with a bright bulb can make the room appear bigger. However, lights that are placed above the mirror can cast unflattering shadows. If space allows, consider placing sconces or pendants on either side of the mirror. There are also options for an elegant chandelier to create a sense of luxury or a contemporary light fixture that embraces style.
7. It's All in the Details
Small elements can make or break a space, but they don't have to break your budget. Non-costly items such as a colorful vase of flowers, statement towels, and a painted soap holder or dispenser can be the finishing touches to turn a simple space into a thoughtfully-designed, welcoming environment.